Hamishameful; A breathtaking amount of stupid
Once again, the real virus was racism.
I don't intend to simply rehash current events often on here cause it's a lazy way to write. But I'll do it sometimes cause I'm a lazy guy. Also, this story has so many distinctly cooked elements, it's resembling that MKR episode where Mark and Lauren were revealed to be PROFESSIONAL CULINARY FRAUDS!
It all started six days ago (aka one decade in 2020 years). Canine whistle enthusiast and National MP for Clutha-Southland, Hamish Walker issued a press release claiming people were coming from "India, Pakistan and Korea" to quarantine in his white little part of the world. Interesting pick of nations there. Ignoring the fact that the USA represents the single greatest COVID threat to us (by orders of magnitude), ignoring that his handpicked shortlist are solely Asian countries, whose people face some of the worst racism in our country; He failed to mention it was New Zealanders returning home, not some randos coming for a snowcation. Kiwis who are coming home to ride out global calamity brought on by a viral pandemic killing hundreds of thousands. The opportunistic race-baiting was so blatant, even new National Leader/human-sized thumb Todd Muller was "disappointed" in his boy. Might even be worthy of no pocket money this week. Walker rightly faced universal condemnation.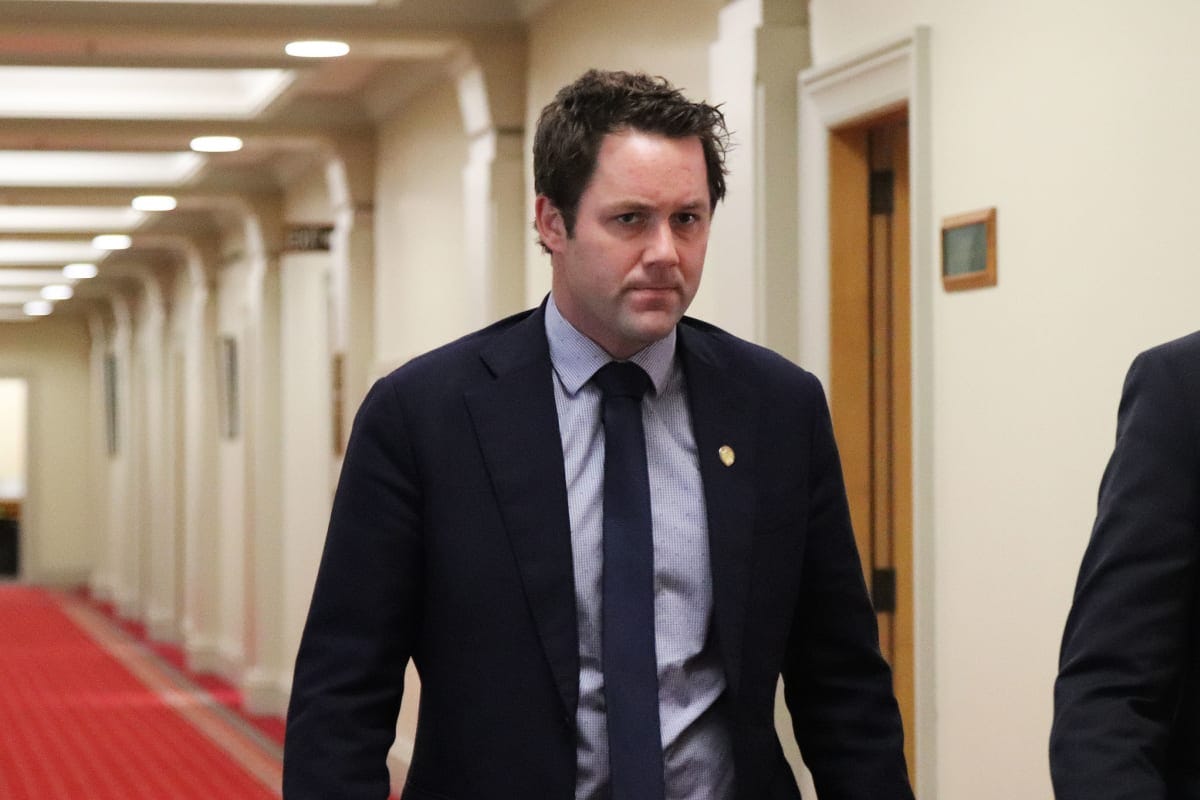 The next day, a list of 18 COVID-19 positive kiwis was sent to RNZ, Stuff and the Weekend Herald. The list contained full names, ages, home addresses and the locations they were quarantining (ie the specific hotels or hospitals). Thankfully, these media organisations did not reveal the individuals' details because they're run by non-insane people. When the existence of the leaked list was reported the Government flipped their shit. If Muller was Not-Mad-Just-Disappointed Dad, the Minister of A Million Things Chris Hipkins went full Cross Dad. He announced criminal charges were "on the table" for the leaker (rightly so, this is private medical information). An urgent inquiry was launched to find those responsible.
Four days after that, with the heat on and with a well-resourced, potentially criminal government investigation closing in, who emerges to admit he did it? The MP Most Likely To Have Done Blackface At His Formal, Hamish Walker. What's worse; he was leaked the list by Michelle Boag - a former National Party President. She once described a woman on the receiving end of the Mad Butcher's racist comments as "barely coffee-coloured". Amazingly, this happened in 2017, not as I suspected, in 1968. Boag is (was?) ostensibly serving as a commentator, appearing frequently on RNZ, The AM Show, Magic Talk and previously, atop hoarded treasure on the Lonely Mountain for 171 years.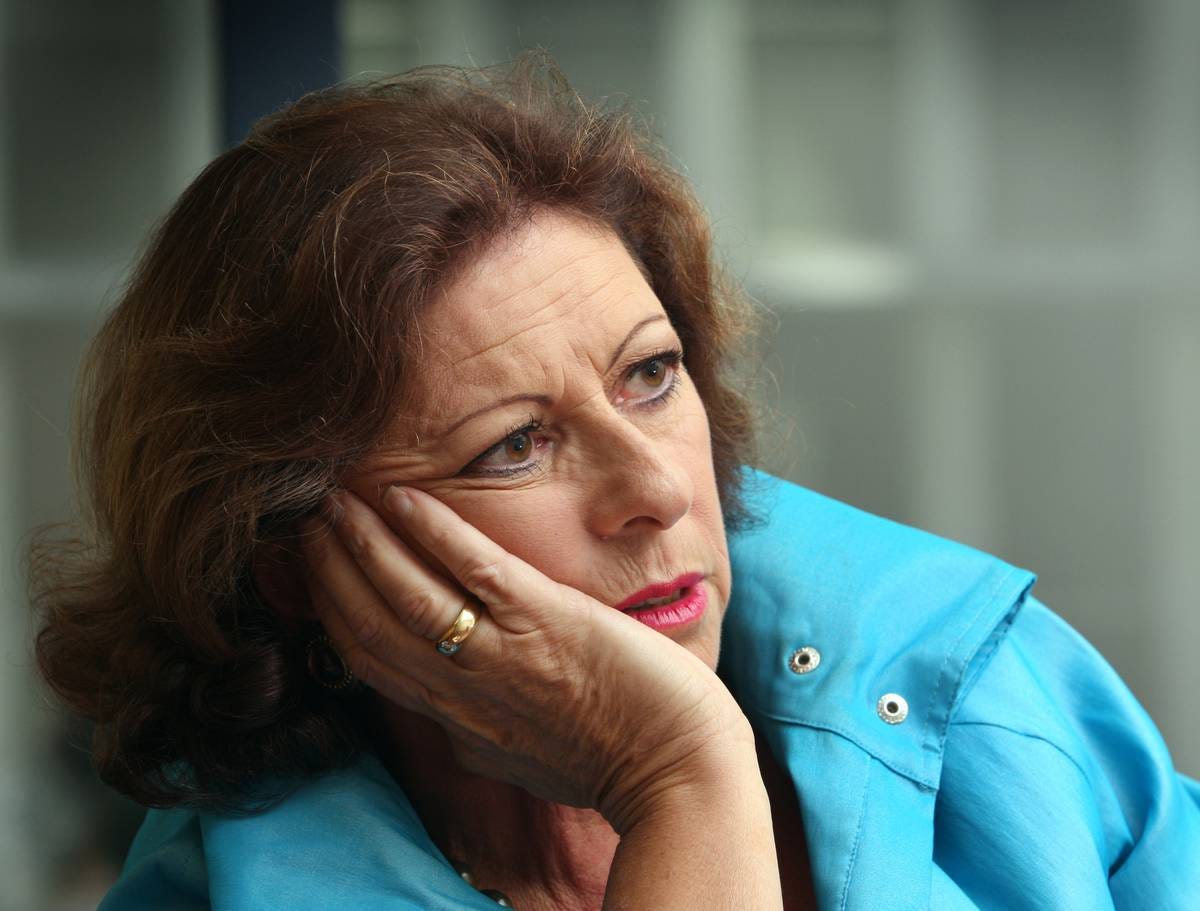 Boag said she obtained the list by being the Chief Executive of the Auckland Rescue Helicopter Trust (side story; she once made the rescue helicopter fetch her forgotten passport from her house). Obtaining the details in her role there would be bad enough but the Trust aren't even backing THAT version of events, saying she wouldn't have access to that list in her capacity in the role.
If the lie she made up to cover herself was an abuse of power at a charitable organisation which ferries people to hospital, how bad could the real story be? This isn't even the worst involvement Boag's had with stolen medical data. She acted as a "support person" for Bronwyn Pullar who attempted to blackmail ACC into giving her a two-year guaranteed benefit, when she was accidentally sent thousands of claimants' details and held it over the Corporation as leverage. How Machiavellian do you need to be to even dream up a plot like that that when you accidentally receive someone else's private data?!
The story of why Boag and Walker came forward is still unfolding but it appears National Leader/Thumb/Sad Dad Todd Muller found out and instead of taking his beans, Walker threatened his boss with legal action for (drum roll) BREACHING HIS PRIVACY if he went to the media!
The part I couldn't understand is why Boag and Walker did it in the first place. Why did this dastardly racist duo team up to self-own harder than Biden at a microphone? To catch Labour out on data security? You WISH! It was because with this list of names, Boag and Walker believed they could prove his racist assertion that people were coming from Asia to New Zealand because the kiwis suffering a fatal contagion had Asian sounding names. Phew, lad. The racism here has so many layers, it's like a shit sandwich, deep-fried it in vomit. A truly breathtaking amount of deplorable actions all taken in a row. So far this has cost Walker his job as an MP and Michelle Boag hers at the Rescue Helicopter Trust. All this has not occurred in a vacuum though.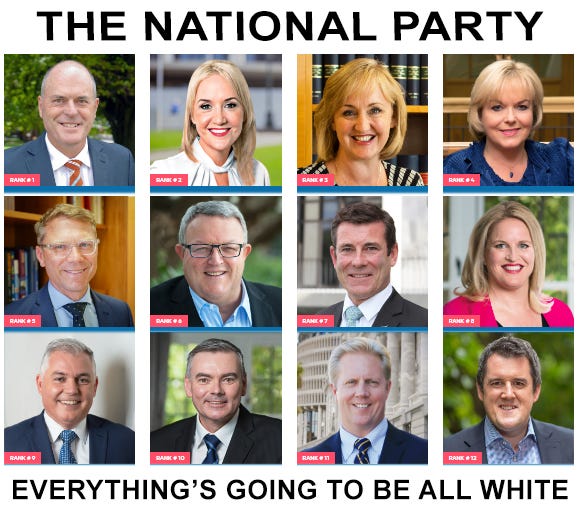 National has been dragged for its lack of diversity and particularly Maori presentation on its front bench and most of the other parts of the bench, also, come to think of it. Their Deputy Leader (the Auckland Central MP running for reelection whose Campaign Chair was Michelle Boag until a few hours ago!) incorrectly asserted Paul Goldsmith was Maori, creating the political equivalent of Thingee's eye popping out on TV. Political failures hurt most when they support the worst stereotypes people have of you. The Nats are in real trouble because their caricature as out of touch, bigoted, rich, white assholes has been proved right a number of times recently. 72 Days till the election (aka 120 normal years).
Full disclosure; I am volunteering for Green MP Chlöe Swarbrick's campaign for Auckland Central but being paid by no political party/orgranisation (or barely anyone at all - I am poor!)
I'm writing for free but you can buy me a coffee here: https://ko-fi.com/timbo