If I'm Not Whining, Am I Even A Kiwi?
New Zealand's new sites are filled with opinions and stories of miserable, entitled whiners while we dominant Covid more successfully than any country on Earth.
Sometimes I feel incredibly disconnected from New Zealand. Maybe it's because I spend so much time in the global marketplace of ideas that is the World Wide Web (also, a place where Gilbert Gottfried will wish you Happy Birthday for US$150). Maybe it's because rugby players are our undisputed national heroes and my weight would place me closer to a training dumbbell than a player.
But three things I read this week made me think about who we are and how we're representing ourselves in the media. The first was about a guy named Tony who upon returning to NZ from Hong Kong was forced into managed isolation at an Ibis in Rotorua. I've stayed in Ibis's before (Ibises? Ibiu?) and they give hospitals a run for their money in the 'Where I'd Least Like To Wake Up' stakes. But instead of responding to his stay at an Ibis like I did (break an electric kettle by cooking mie goreng noodles inside of it), Tony went on a hunger strike. You know, like Gandhi.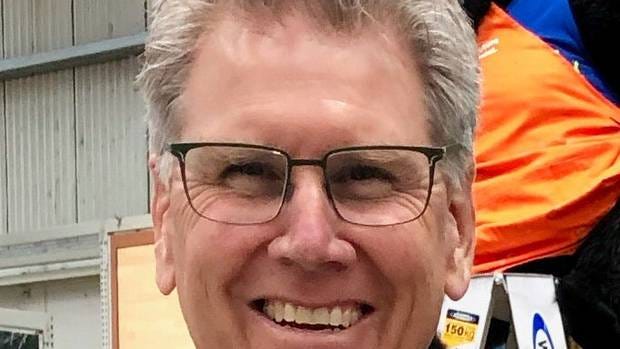 According to NZ Herald's reporting, this was because he was denied the ability to quarantine at his home. So he didn't eat for eight days. Tony said "When I arrived I thought, 'I bet no one is even interested in anything other than the Covid-19 virus, so I decided to run an experiment, let's not eat for seven days and see if anyone notices … I was right, no one has noticed." Hey Tony, you're dead right, we are all a little focused on Covid-19 right now. Good catch on that!
Taking the most generous outlook of this fully grown baby's action, he was testing a government system he got forced into. A government system that provided shelter, supervision and food, financially covered by the country to reduce the chance of him transmitting a fatal virus into the population after his overseas travel. All he had to do was physically put the food into his mouth but that was a level of personal responsibility unavailable to a man worryingly described as 'business owner'.
The second piece was a paywalled NZ Herald diatribe about the government's COVID failures by Matthew Hooton which I read while on LSD and led me to tweet fairly mean things about the author (who happens to be NZ's most famous right wing spin doctor). I regret some of the mean things I said but not as much as I regret Matthew Hooton being rehired by the Herald. Hooton left his posts at his PR agency, his Twitter account and various writing gigs to stop writing 'independently' as a columnist against the government and work for ever-so-briefly National Leader Todd Muller officially. Todd Muller. A man who holds the record of shortest serving leader of any political party in Parliament in New Zealand, ever.
Hooton has slide back into his paid writing hustle for NZ's biggest paper, pretending like nothing happened. It's on account of his very good ability to read the political tea leaves. you see. He's very attuned to knowing who and what the NZ public will gravitate toward, obviously.
This is a get-back-up-on-the-horse attitude I find equal parts inspirational and galling. His opining on the government's response used some super spicy data points. For example, he quotes Google data showing Aucklander's retail and recreation habits have fallen only 57% below baseline in the second lockdown vs 90% in the first lockdown. He used this as evidence of a failure - ignoring the fact that the rules are very much different in this second lockdown. Except, he didn't actually ignore that fact - he acknowledged it with "While the rules for levels 3 and 4 are different". So why even bother writing this? It's a nothing? If you need to stretch to make a word limit, just do what we all every tertiary educated kiwi did - Find and Replace "I think" with "It therefore stands to reason based on the evidence presently herein".
Dr Jin Russell is completing her Ph. D. in epidemiology and tweeted "I wish I had an ounce of your confidence in interpreting epidemiological data."
She went on to outline "rookie mistakes" that Hooton has made (and not for the first time) in reading the data and drawing conclusions from it. Hooton has, quite rightly, blocked me so I can only guess at his tweets Dr Russell was quoting in her thread.
What I can read however is the piece itself which contains a certain recognisable brand of venom Hooton's writing style is known for. On Ashley Bloomfield; "Most governments work out a bit earlier to be skeptical of the operational information senior mandarins provide to the Beehive, but better late than never." Using terminology from China's former imperial civil service ranks in metaphor to try to drag the most popular civil servant New Zealand has ever had, all in 25 words. Efficient! Awful. But efficient!
The third came out today from longtime radio personality Pauline Gillespie titled "Jacinda, I like you, but please shut up about the team of five million". It is a truly mindblowing/numbing column in which Gillespie uses the word "lover" five times. She employs the literary vehicle of pillow talk with the person she is rooting (this is New Zealand, Pauline!) to recount her chat about an inability to vote for Labour, despite historically supporting the party. Why? "I'm just finding it irritating being spoken to like I'm a slightly IQ-deprived child". "I've had enough of 'we've got this'." Gillespie toys with the idea of not voting at all because Ardern has said the word "kind" too many times for her.
God damn, folks. It pains me to have to write this down but you do not have to vote for your own specific, personal interests in the election. A lot of kiwis don't have to vote for their survival. You may vote for your own specific, personal VALUES. Maybe you'd like to vote for a party that is trying to look after the poor. Or the environment. Or (at least on paper) vehemently protect free speech.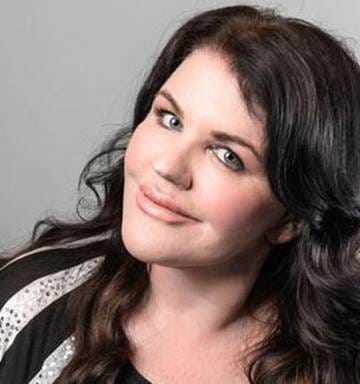 I'm going to assume the floor of Pauline Gillespie's circumstances is a pretty high one. After a lifetime of a hard fought media career spanning decades, I don't think she's going hungry anytime soon. The fact that it doesn't occur to her to park a personal grievance (as if every word coming out of the PM's mouth is directed at Pauline Gillespie?!) to protect people less fortunate than herself is terrifying.
New Zealand's mythology is centred around a national identity of personal toughness, a just-get-on-with-it attitude and personal sacrifice without crowing about it. Why are our news site pages filled with such entitled whiners?
I'm writing for free but you can buy me a coffee here: https://ko-fi.com/timbo
Subscribe to my ramblings here and get em delivered to your inbox like it's 1999: https://timbatt.substack.com/