She Wön
My thoughts on how history gets made.
It's Monday morning. 40 hours after the election results were called for New Zealand's 2020 general election. Last night I went to sleep before midnight for the first time in a very long time. Saturday night's adrenaline and alcohol has finally left my body and my brain feels a lot clearer than it has in months.
I made an attempt to write this yesterday but was physically depleted and wanted to spend what tiny remaining energy I had left to hang out, one more time, with the dozen people who formed the core Chlöe Swarbrick For Auckland Central campaign team. A group of young people who worked so hard to make history. And make history, we did.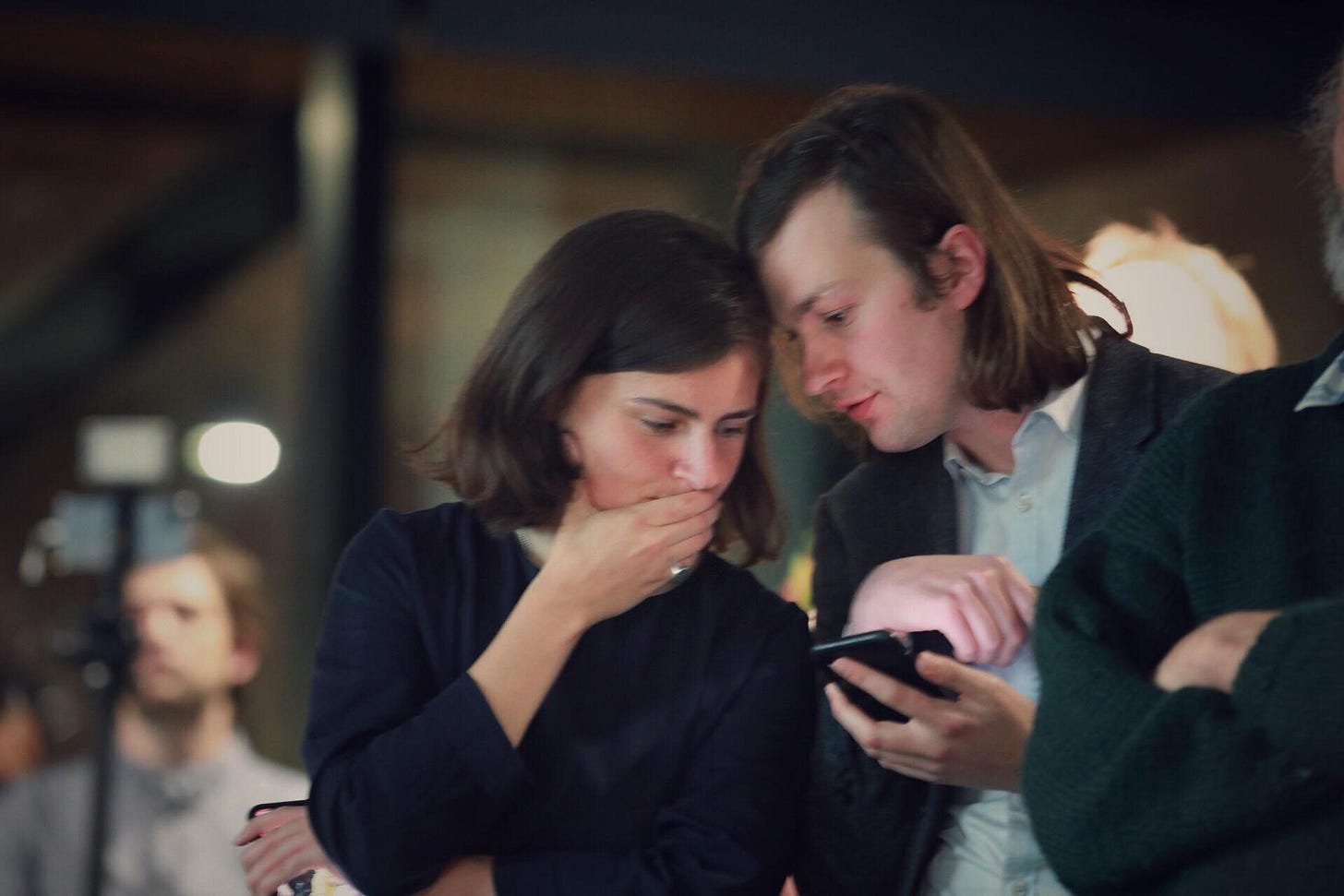 A ton of pieces have been written about the monumental and unexpected nature of a 26 year old Green MP harnessing grass-roots campaigning to claim a seat from a centre-right party who held it for three terms. However, despite all the articles and columns there's a point being missed by the pundits and paid political writers. It's a point that's hard to articulate without falling into cliché so I'm going to try my best to describe this as literally and as personally as possible.
Seven months ago at my local, I grabbed a beer with two guys who worked on a previous campaign for Chlöe - Leroy (Chlöe's campaign manager) and Anthony (Chlöe's campaign events coordinator). I had one question for them: Are you guys serious about running for this seat? The answer was yes. I'd watched Chlöe previously run for Mayor, then become a Member of Parliament and over the last three years fight to make better conditions for those down the lower rungs of opportunity in our society.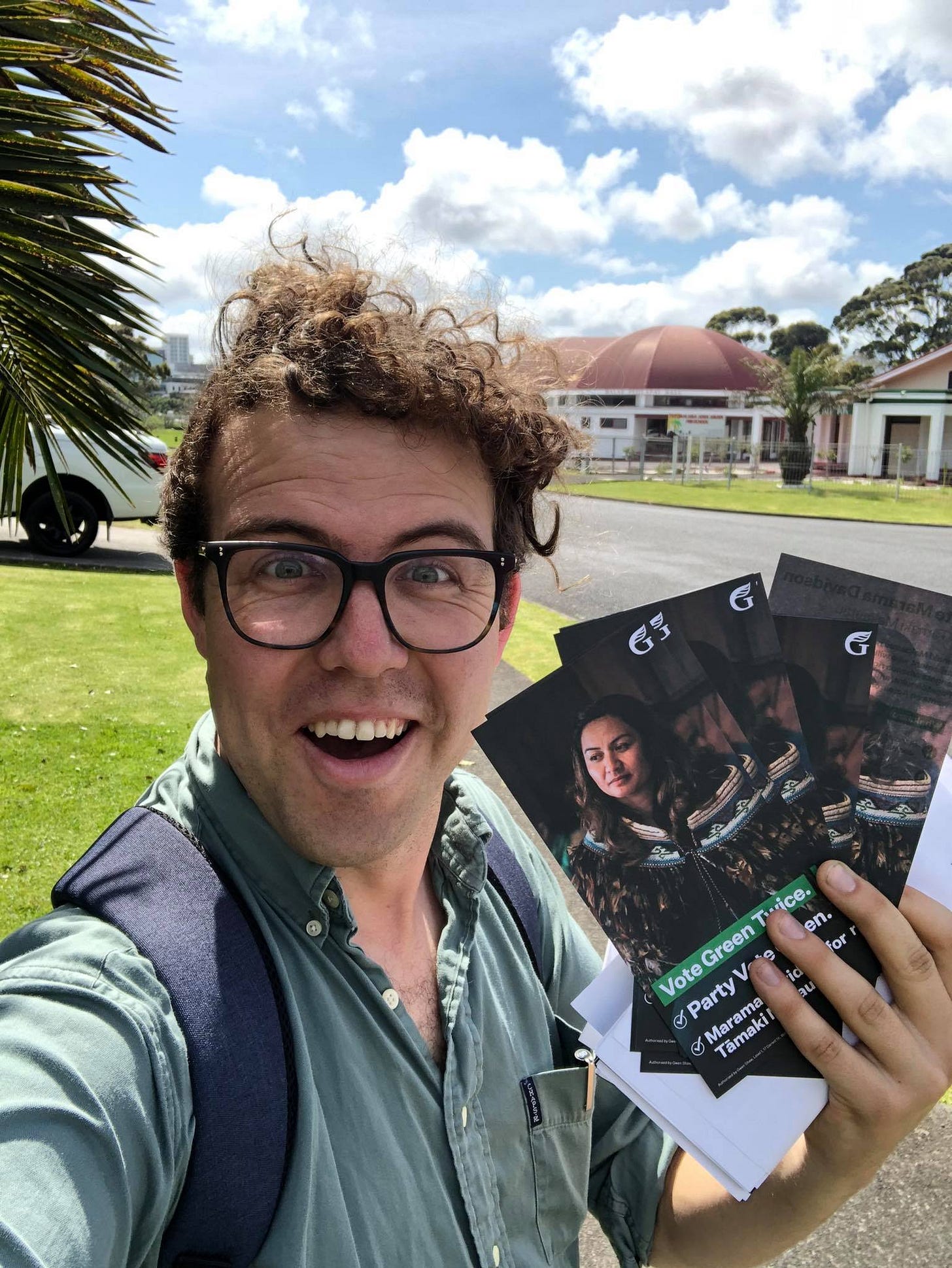 Personally, I was not at all attached to the idea of Chlöe winning in this specific election. I didn't think it was possible. The two reasons I joined were;
1) Doing the morally right thing. Chlöe was the candidate who ran on getting help for those who need it most, in a city that's becoming increasingly hard to survive in for a bulk of its residents. Despite the fact that she almost certainly couldn't win, supporting her was simply the right thing to do.
2) To build a foundation and momentum. The media focuses intensely on winners and losers, on outcomes from one day every three years. I get why, it's an easier story to write and to read. But that's not really how politics works. Change happens because people you'll never meet or hear about slog out long battles that can last weeks, months and often years. I knew that if Chlöe could make strong numbers in this race, it would build a more convincing case for next time. Whether 'next time' meant Chlöe running again and people taking her seriously, or a different progressive candidate running to win a seat elsewhere in the country. 
You've got to lay the groundwork to get eventual successes. Chlöe and a tiny team had kicked that off with her 'ridiculous' campaign to become Mayor (which, by the way, she performed astoundingly well in). Now it was time to add myself to a slightly less ridiculous, though still implausible campaign to win Auckland Central.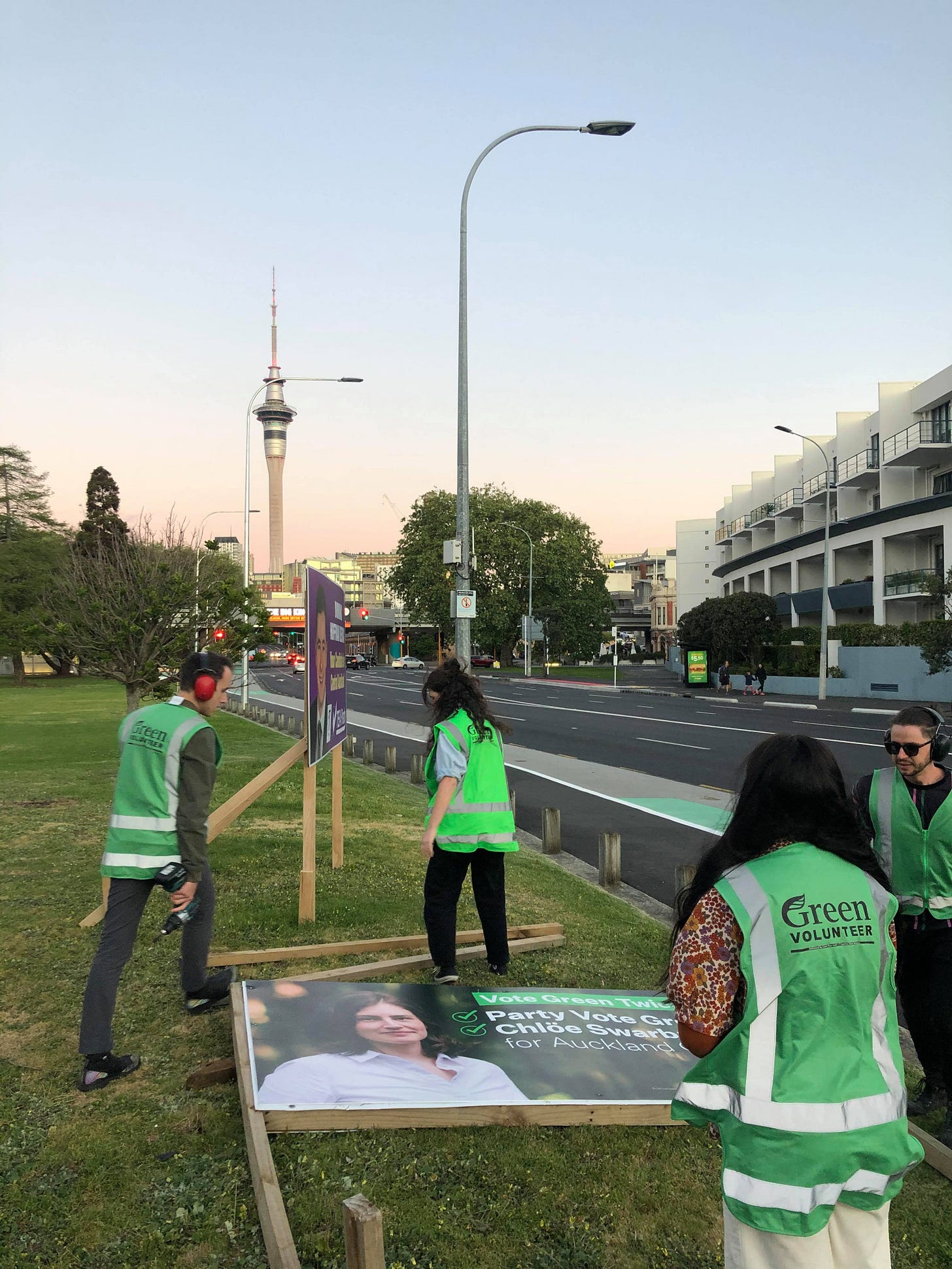 Over the course of the next seven months, a bunch of weird stuff happened. A massive and diverse range of people were drawn into volunteering for Chlöe's campaign and they were led by an incredibly able team that cared about its people. Significantly, the incumbent MP suddenly announced she wouldn't be running for the seat again after a strange political drama unfolded involving her campaign manager. Nobody could have foreseen that happening. But unforeseen things happening is basically the definition of life on Earth, never more so than right now.
The word 'impossible' is one of the most overused in our everyday lexicon. There are things described as impossible by smart people, by overwhelming majorities and by those who get paid to apparently parse what Is and Is Not possible in their specific area of expertise. When the impossible thing happens, these people will be quick to point out all the very strange and unique elements that came together to make the impossible thing, JUST THIS ONCE, possible. It's bullshit. 'Impossible' stuff happens all the time.
Every person has the ability to make 'impossible things' happen. Just find something you believe in and start DOING something for that cause while recognising that doing the work is worthwhile in and of itself, no matter the outcome. There's huge and often invisible value in adding to the foundation of something that will take hold later down the road. Every now and then, you'll be part of an 'impossible' thing happening. Once they occur, it opens up an entire galaxy of other impossible things to be reexamined. This phenomenon is where I draw optimism from.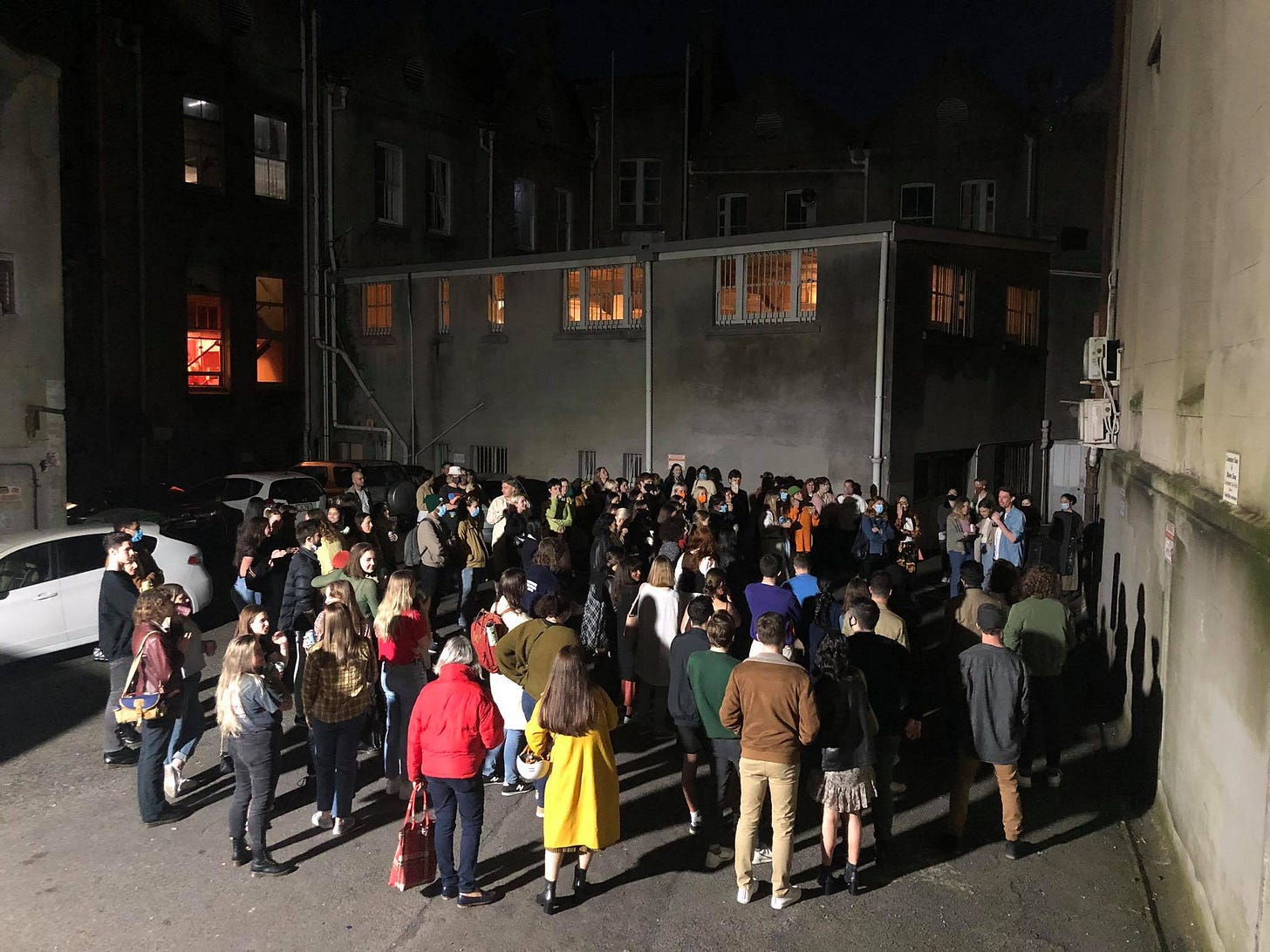 For the last fortnight, I'd been incredibly vigilant to temper my own expectations and especially those of younger members of the team to prepare us for what I expected to be a different outcome despite recent hopeful signals. At 33, I was almost always the oldest guy in the room for this campaign and felt a duty of care to ensure all these talented and passionate people didn't get turned off progressive politics and fighting for what they believed in. No matter the outcome, our campaign was a tremendous victory.
Last night the core campaign team had its final Sunday night meeting in our temporary Karangahape Road office. We were all tired beyond measure. Tobbi, a brilliant and outrageously energetic 21 year old volunteer said amongst everything that's happened in the world the last few years, this was the first time he really felt hopeful about the future. That was the thing that finally broke my emotional dam and drew tears.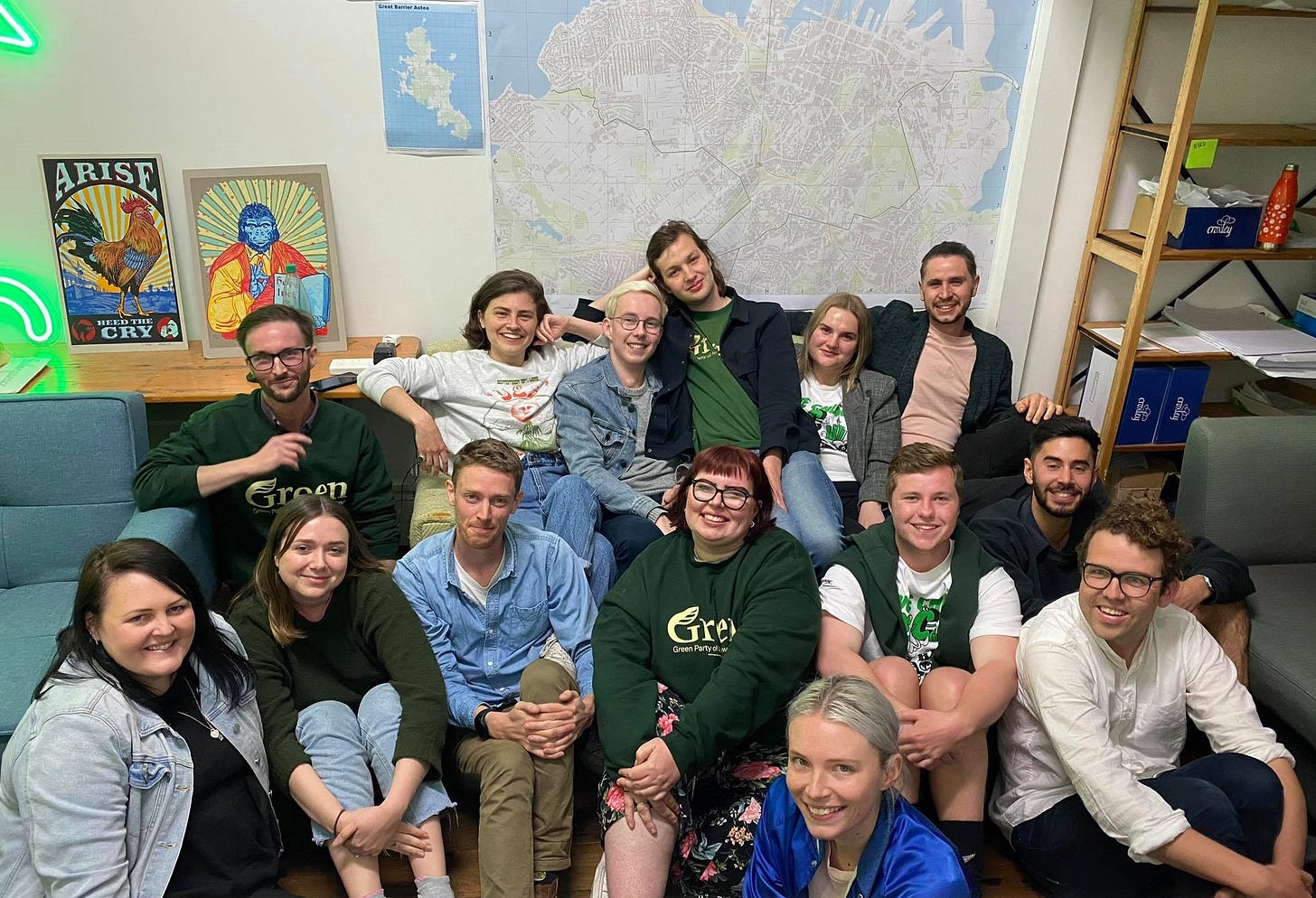 We simply do not know what's around the corner. There is a universe of chaotic things you can't control. You can only control where you put your time and energy. So why not throw it at something 'impossible' because you know it's the right thing to do? You may be shocked to find out all those clever people telling you it was impossible were wrong after all.
I'm writing for free but you can buy me a coffee here: https://ko-fi.com/timbo